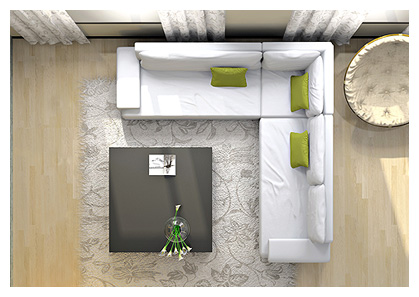 Who we are
… we are at the third generation, and we have come a long way in these years.
Today we have gone beyond national borders and we offer our services and our expertise in architecture and interior design also in other European countries.
We are a family who loves designing homes for families, combining values, style and practicality. We also design workspaces, rational and functional offices for today's professionals.
We have always believed that a home should represent those who live it, his way of being, his uniqueness and specificity; we put the style, elegance in balance with the new trends in the world design, elements that have always represented and still represent our projects.
The value of a house is evaluated over time, when it is able to evolve while keeping intact its soul and character; when each element, with time, it doesn't become outdated but turns into memory and emotion. Value measured daily, that increases over time with the experience of life.
We design also spaces dedicated to the work, that we imagine as places in which to be free to create and collaborate, space as a container of ideas and creative personalities, whether they are offices, shops or concept stores.
We are a family that, from the talent and the entrepreneurship of the origins, has become a team of qualified and experienced professionals.
What we do
INTERIOR DESIGN
We think that designing spaces it doesn't mean sell and assemble articles of furniture but share a philosophy of interior, of personalized space, of quality of life: elegance to make of daily use.
Our services include the following activities:
measurement activities on site for complete furnishings or only for some areas of your home;
the design of original and customized furniture solutions
preparing the quote;
personalized terms of payment;
delivery and installation of all the furniture component making any tailored adjustments by our professionals.
TURNKEY PROJECTS
Through our network of professional craftsmen we are able to offer customers a complete service: builders, plumbers, electricians, plastboarders, painters, upholsterers, joiners.
Our team is able to follow every aspect of the construction of your home or your workspace:
coordination of suppliers, beating the time of intervention and monitoring the implementation of each construction phase;
the complete management of the site and quickly identify solutions to be adopted;
works supervisor, controlling the quality of work performed.
CONTRACT
We design and furnish offices and places of work, we design and build shops and stores, we realize and we set up community and leisure accommodation (hotels, club house ...), we design spaces for daycares and kindergartens.
COLLECTABLES AND ANTIQUE RESTORATION
The masterly art of combining the modern with the antique. The love for the unique and rare element that enriches the interior. The passion for art and collecting.